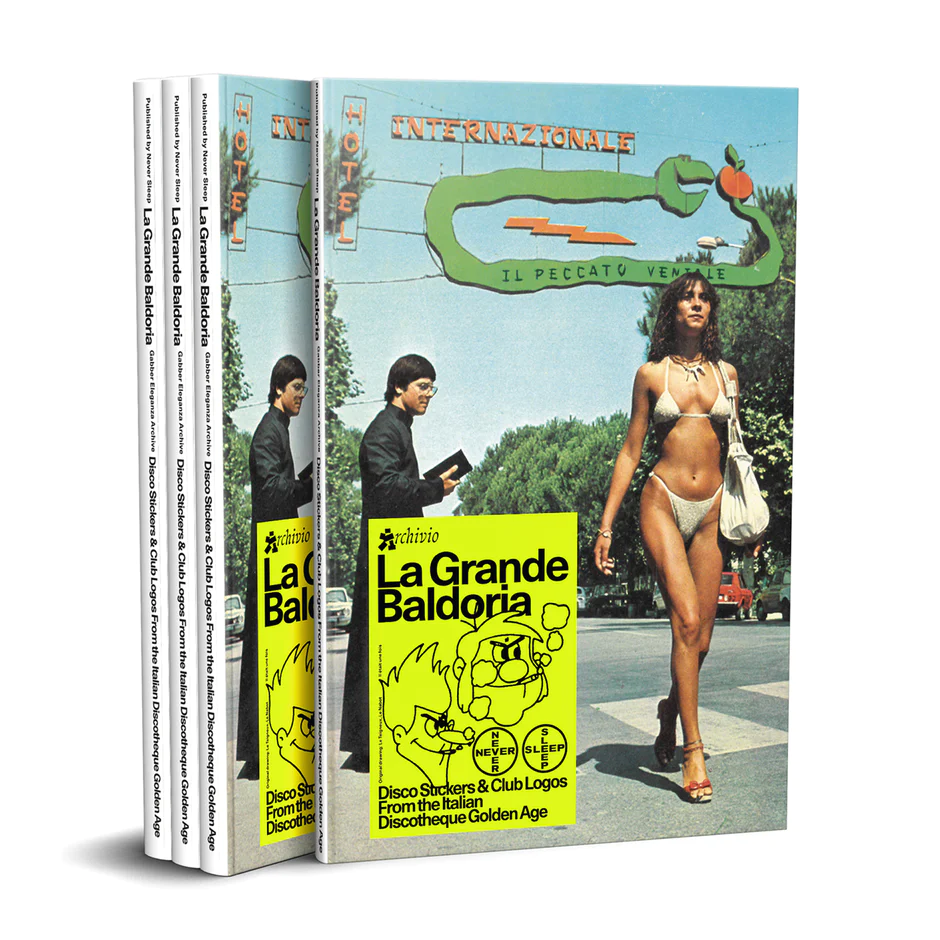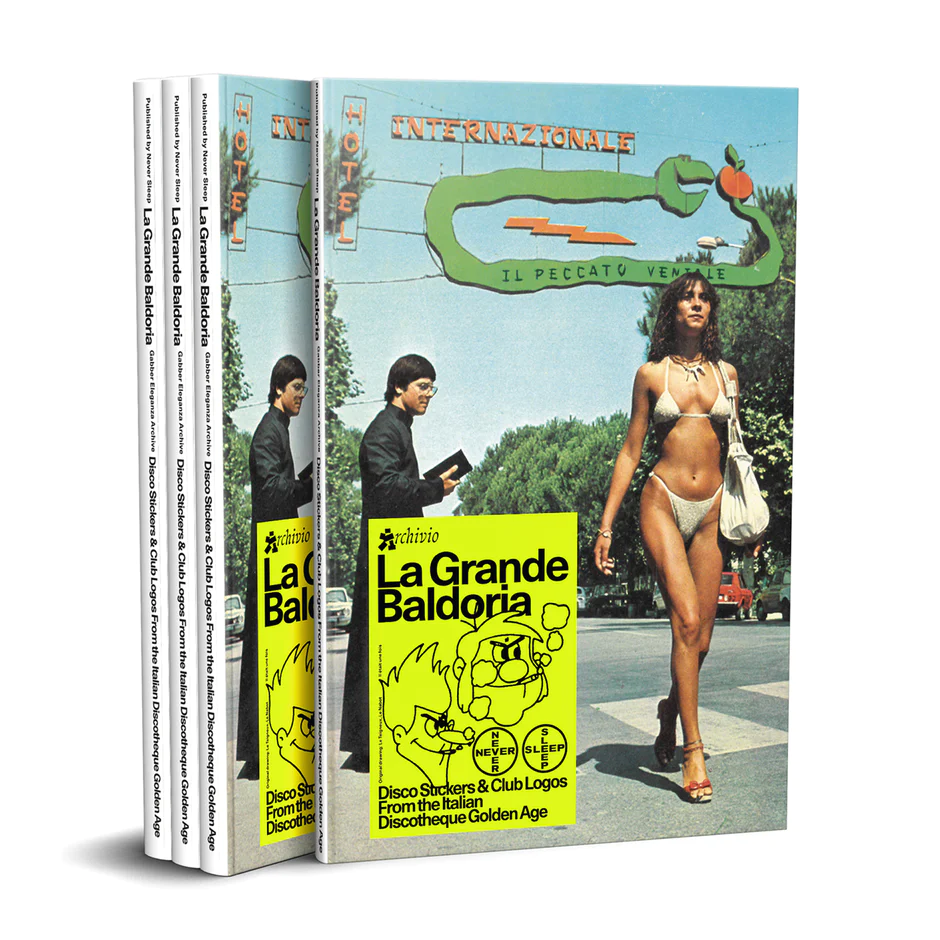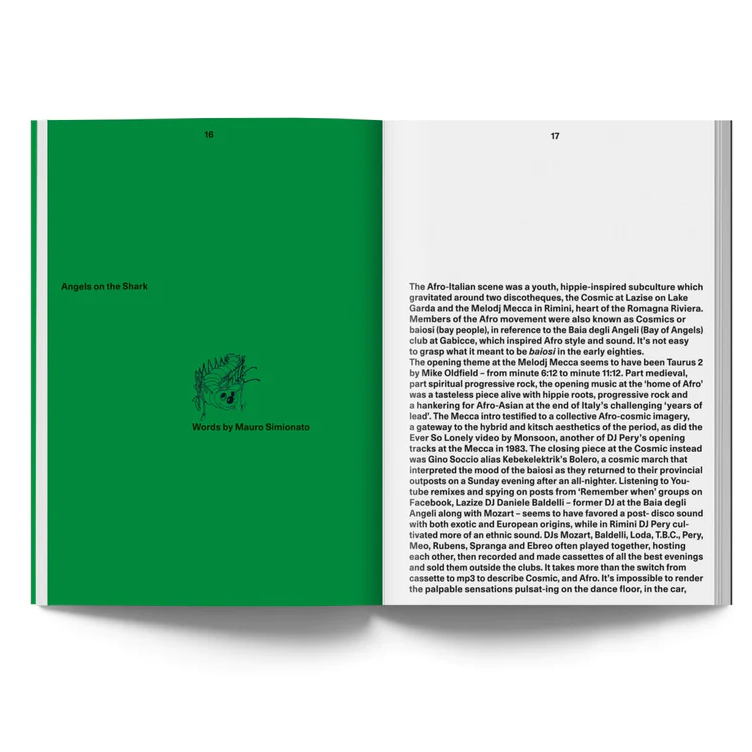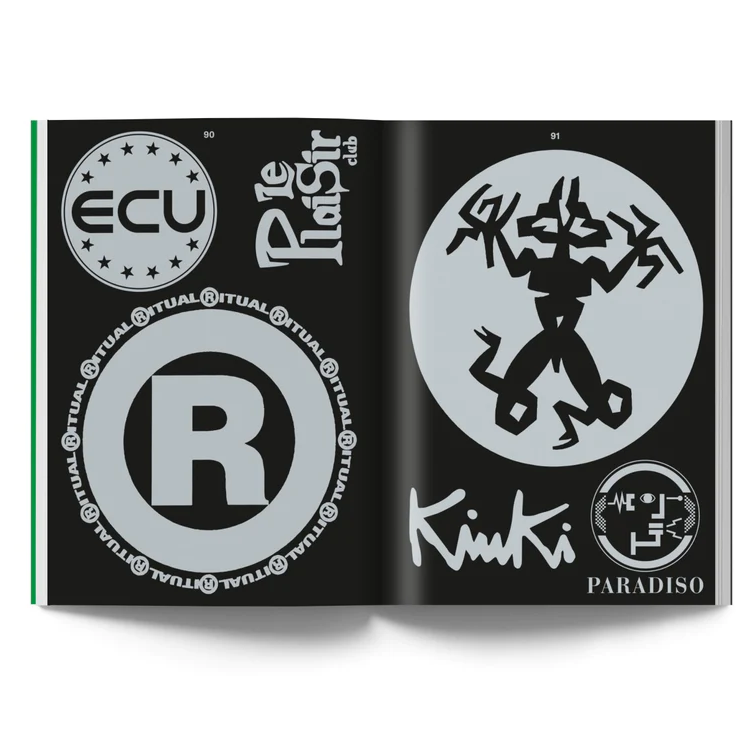 Never Sleep
Archivio #2 – LA GRANDE BALDORIA

A memories wunderkammer: from rave-club culture to the youth subcultures.
The second issue, curated by Gabber Eleganza, collecting and scanning Italian discos logos and stickers, graphics curiosity and illustration ephemera during the golden age of Italian discos. The selection of logos, draws from Gabber Eleganza's private archive, is a visual testimony of a unique and unrepeatable Italian historical moment.
From the brutalist provincial discos to the trendy circuits of the big Italian cities of the post economic boom.
More than 8000 discos were surveyed during the mid-1980s, a nation always on the move in constant search of revelry. Looking for La Grande Baldoria.
The publication includes text by Mauro Simionato about one of the first club-focused subcultural phenomenon of the baiosi and later afro-cosmic movement and a text by Michele Galluzzo about the visual identities and the graphics inspirations during that era.
Cover print on 400gr matt paper with a yellow neon sticker
CMYK Print 100gr matt paper
Size: 17 cm x 24 cm
104 pages